This will be a short article as there is only one 57Motorsport wheel that will clear the STi Brembos. The 57Motorsport G07WT
Here is a list of 57Motorsport Wheels that Clear Subaru Impreza WRX STi Brembos. This includes all GD brembos and GR Brembos. Specific model years this article applies to are 2002-2009 Subaru Impreza WRX and Subaru Impreza WRX STi models with Brembo Brake Calipers.
This is one of the few reasonably priced, lightweight 17x9s that come in 5×100!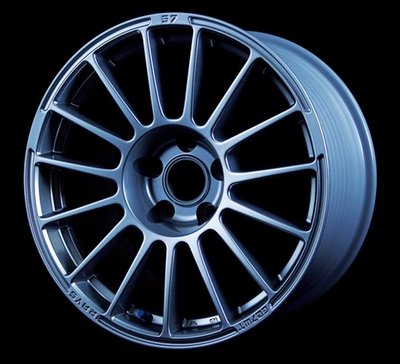 All of the sizes below can and will work on a Subaru Impreza. The Bold and *'d sizes will fit without modification with the correct tire size.
5×114.3
17×8 +45mm*
17×9 +45mm
18×8 +43mm*
18×8 +50mm*
18×8.5 +43mm*
18×8.5 +50mm*
18×9 +43mm
18×9 +50mm
5×100
17×8 +45mm*
17×9 +45mm
The 17×9 versions can fit with the correct suspension and alignment settings. There is a 9″ wheel guide article in the works.
As always any questions feel free to comment, email or PM.
-t3h_Clap