For the last 3.5 years people have been curious if the 9.5″ RPF1s cleared the Subaru Impreza WRX STi brembos. Well, they don't. They require a spacer, how large of a spacer?
Up until last week I couldn't say with confidence what size they needed to clear. Luckily for me a fellow Subaru owner on the forums with a crazy Wide Body STi happens to have a few Enkei connections. Earl managed to test fit one of the 17×9.5 +38mm RPF1s for Brembo Clearance.
He had a couple spacers laying around so he decided to test it and snap a few pictures to finally put the question to rest, "How big of a spacer do I need to run 17×9.5 +38mm RPF1s?!"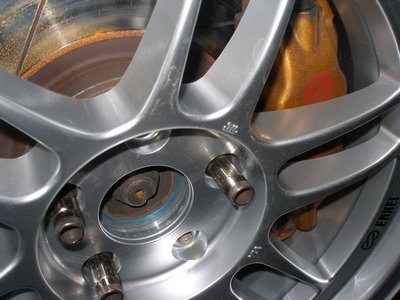 Once Earl got the wheels back to his house he tracked down the spacers and jacked up the car.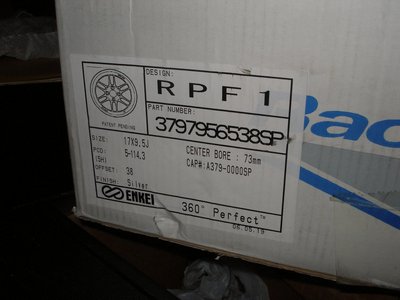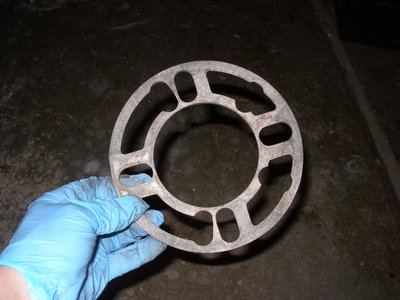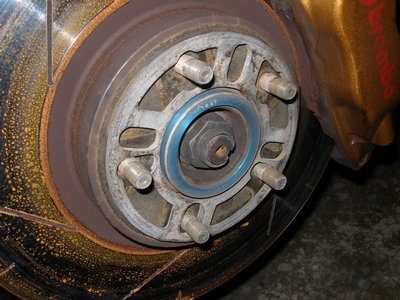 Now through the grapevine I've heard that these wheels could require a spacer as big as 15mm, I found that hard to believe. Luckily all that is needed to clear the Brembos is a 5mm spacer.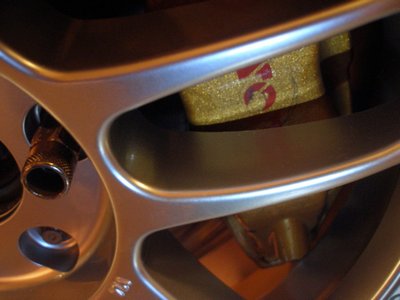 As you can see here the clearance isn't massive but it should be plenty.
To Recap, 17×9.5 +38mm RPF1 require a 5mm spacer to clear the Brembo Brake Calipers on a Subaru Impreza WRX STi.
The 18×9.5 +38mm has NOT been tested and may require a larger spacer due to the different diameter/spoke design, I'm going to see if we can get that size confirmed as well. 🙂
A 5mm spacer on a Subaru will require longer wheel studs to allow full engagement of the lug nuts. There will be future articles on Longer Wheel Stud Options and the Negatives/Positives of running a spacer.
I want to thank Earl for testing these out and ending the rumors/misinformation floating around the Internets. We now have solid proof of what is required for 17×9.5 +38mm RPF1s to clear the Brembo Brakes on a Subaru Impreza WRX STi, Thanks Earl.
As always feel free to Comment, Email or PM with any questions.
-t3h_Clap