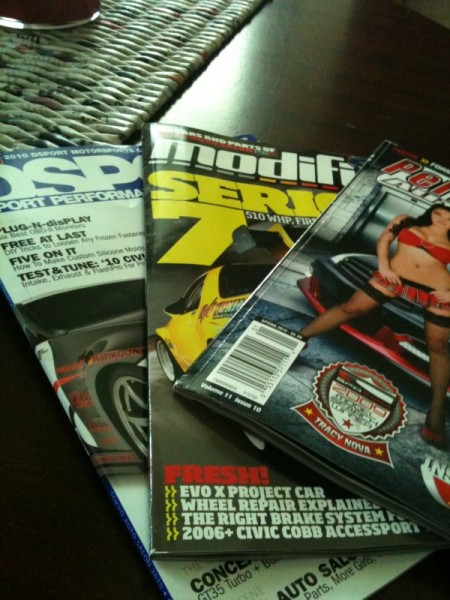 What do these three magazines have in common?
1.) Awesome cars
2.) Subarus
3.) Excellent Wheel Selection
4.) All on T3hClap.com!
First is Performance Auto and Sound and Bill's 06 STI. Â He's been on the blog more than once.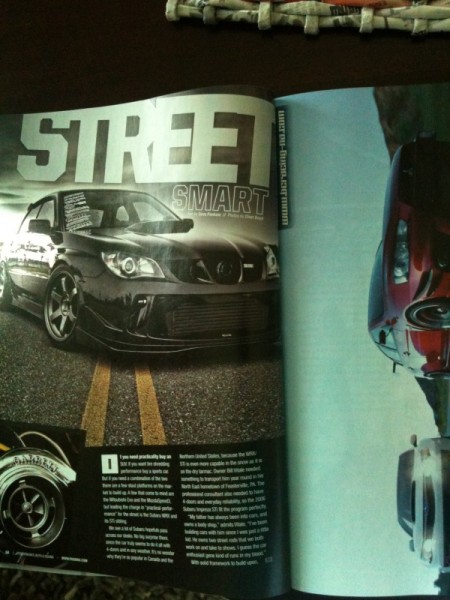 Next is magazine #2 Modified Magazine and Logan's Top Scoob winning GRB STI.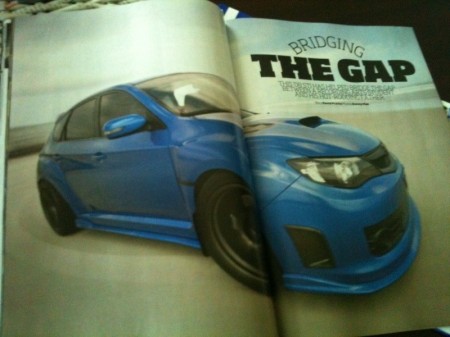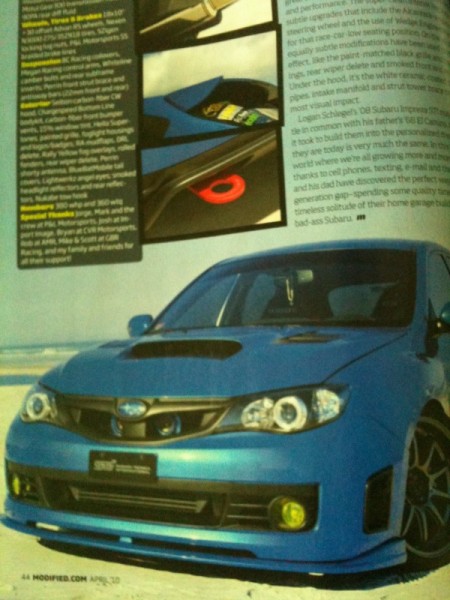 Magazine Number 3 is DSport. The article is about a Subaru Owner named Jamie, I putting together his feature this month.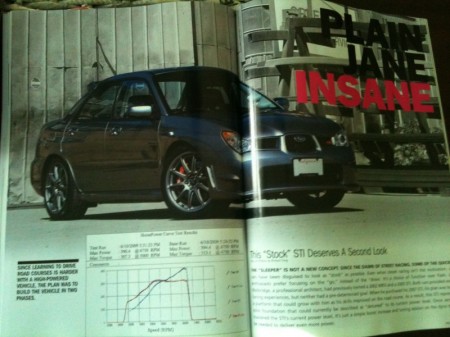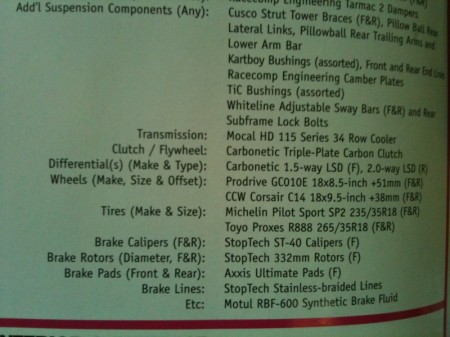 3 Magazines, 3 Features all of them on this one blog. 🙂
It's awesome to see all of these cars on the newsstands!
Go pick them up TODAY!
-T3h_Clap

[ad#HalfBanner]