Want to run an aggressive GTR Face setup on your Impreza?
It isn't impossible, you just need to be willing to do the modifications necessary to make it work.
Perfect example of someone willing to do what it takes is Bill (Aka. IStoSTi, CarbonIS, and a few others I don't know).
Bill contacted me asking "what would it take for me to run this?"
I informed Bill of what he would have to do. Generally when I reply to questions like these people run away or ask if I'm serious, not Bill. Bill asked for more details. Crazy guy I tell ya.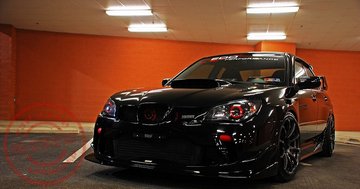 This setup he was talking about was an 18×9 +29mm Advan RS with the coveted GTR face.
To make this aggressive of a setup work on an Impreza it takes a good amount of work and very aggressive camber settings front and rear.The tire of choice for this setup was a 235/40/18, this allowed Bill to run slightly less camber and have the lower ride height he was searching for.
Even with the 235/40/18 and -2.5 rear camber it is still necessary to do modifications to the rear fenders. Bill decided to modify the rear fenders by trimming the excess fender lip away, this allows the car to maintain stock look and still gain the needed clearance.
Setting up an aggressive wheel and tire car isn't a simple set ride height, install, align and done. Modifying the setup, for everything to fit properly is a tedious process and can take days if not weeks. If I remember correctly Bill and a local performance shop modified the fenders and did the alignment in two days. Crazy again I tell ya.
Once Bill had everything setup and got some photos taken he had started a revolution of sorts, proving that it is possible to run these kind of Low Offset wheels on stock bodied Subaru Impreza Sedans. This is beyond fitment, this is the way a low offset Subaru is supposed to look.
Bill doesn't need wheels to do dual duty, he has plans to run a more performance oriented aggressive setup for track use in the future. Normally I'd stray away from this aggressive 18×9 +29mm setup for a car using these wheels for both street and track, due to other options being more ideal for dual duty. Although if you're crazy enough to do it, do it. My only request is you do it right the first time.
Important Modifications:
Suspension: Tein Flex Coilovers, Rear Camber bolts
Wheels: Advan RS GTR Face 18×9 +29mm 5×114.3
Tires: Falken Azenis RT615 235/40/18
Alignment: -2.6 Front Camber, -2.5 Rear Camber
Ride Height: 12.5″ Front, 12.3″ Rear
Body Modifications: Trimmed rear inner fender lip
Here are some photos of Bill's setup. Click for higher-res.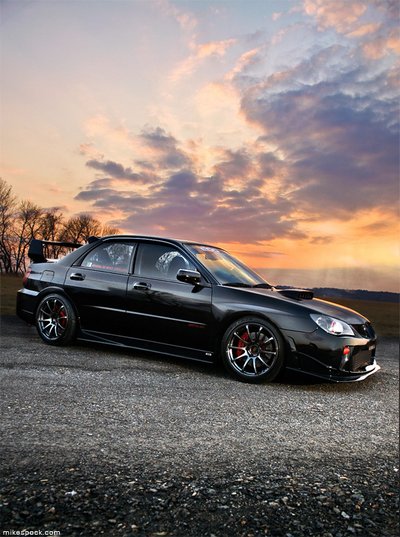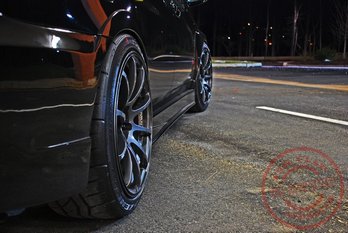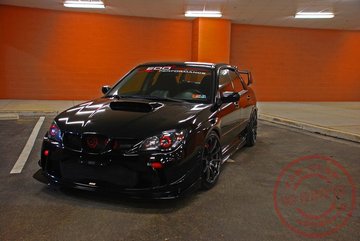 Bill asked me to thank a few of his Friends and Supporters for him.
Shades of Gray Tint
EDO Performance
RT Tuning
Area1320
Liquid Powder Coats
201 Motorsports
Photos by: Laura DeBolt
As always if you have specific questions about your setup or want to be featured on T3hclap.com don't hesitate to shoot me an email.
drew@t3hclap.com
-t3h_:clap: