Khaild aka. jordanretro1223 on IWSTI finally stopped teasing his followers and posted photos of his newly installed wheels and tires. There were plenty of guesses when posted his teaser photo, they ranged from Advan to Volk. There were a few people who were on the right track thinking the new wheels were either the new Advan RZ-DF or Advan RG-D. Advan gold is a color people dream about, it's amazing.
Khalid chose to go with an 18×9 +25mm with a 225/40/18. It isn't my favorite choice of fitment but they are the first publicly posted Advan RG-D's on an STi and he's done the work to get them to fit. That alone deserves a quick feature. 🙂
On to the pics.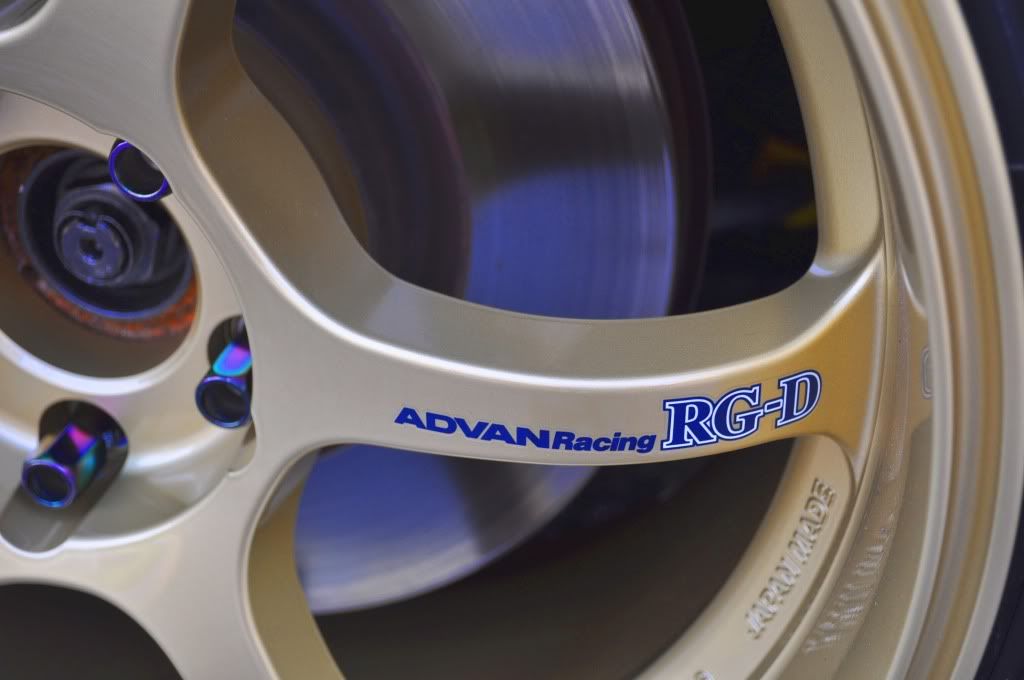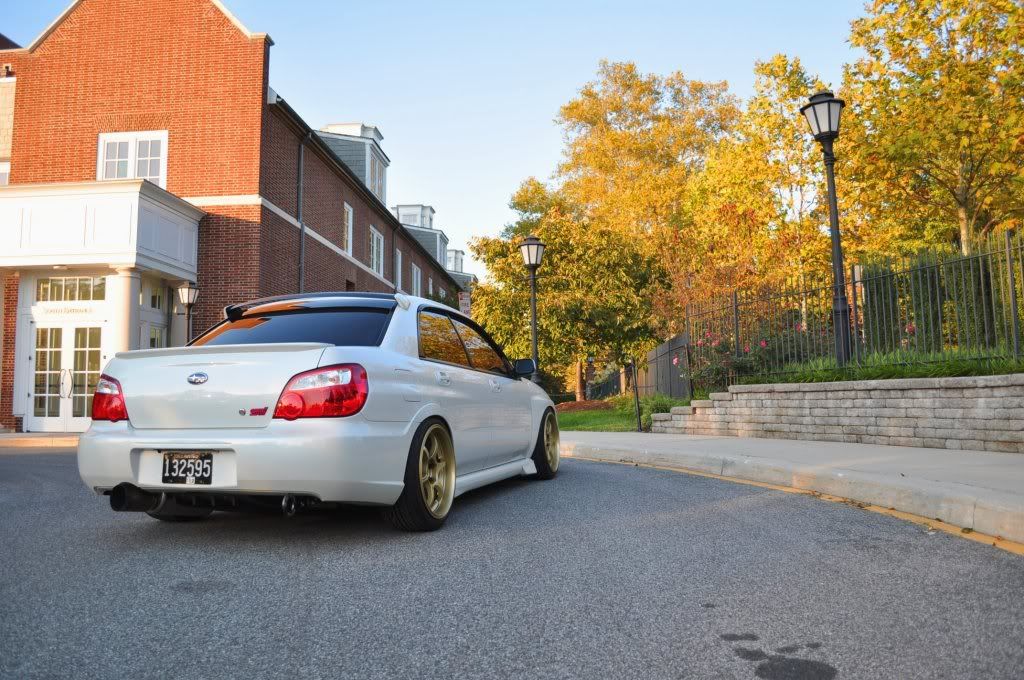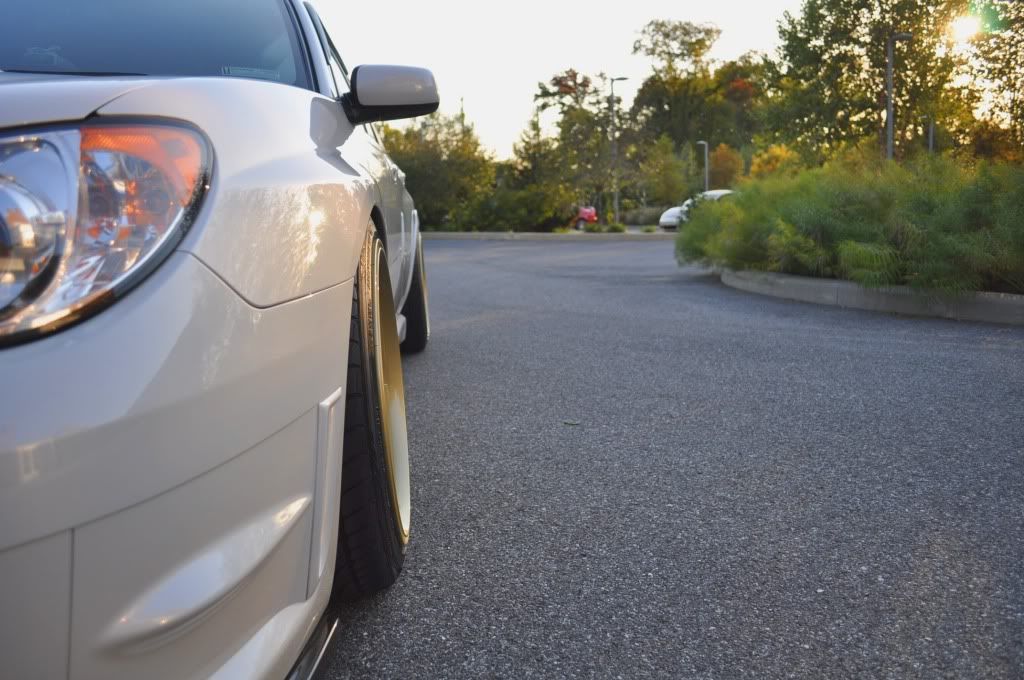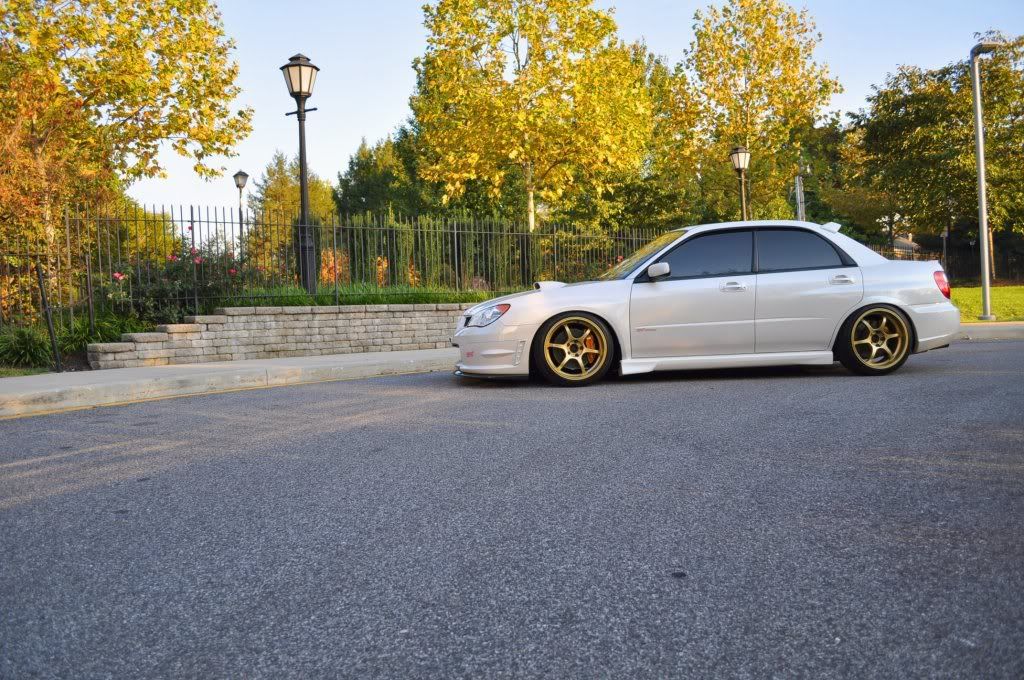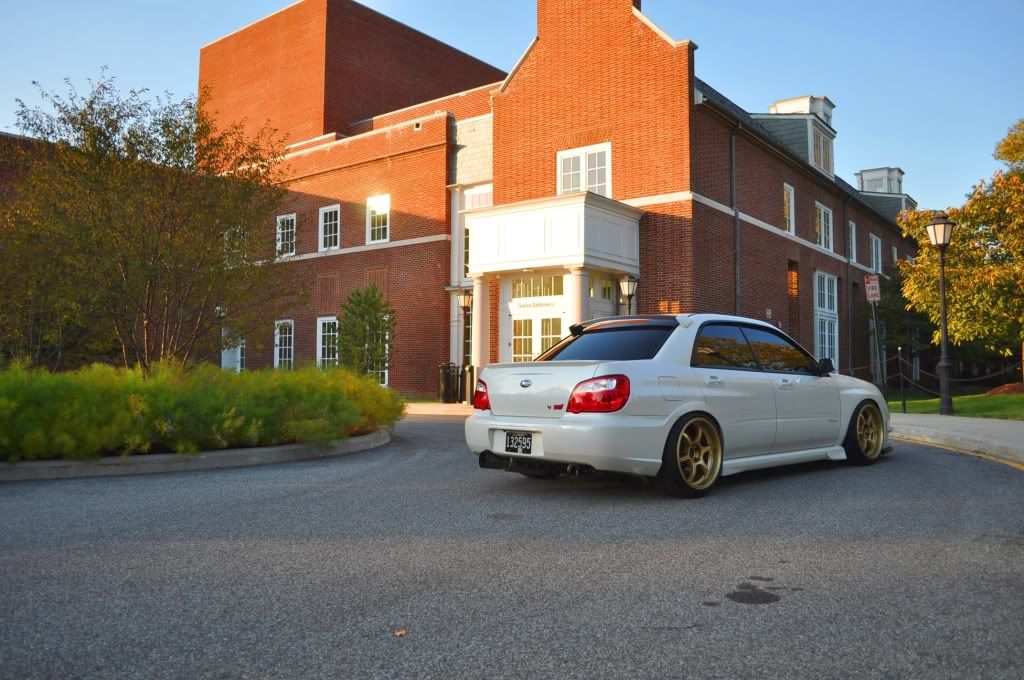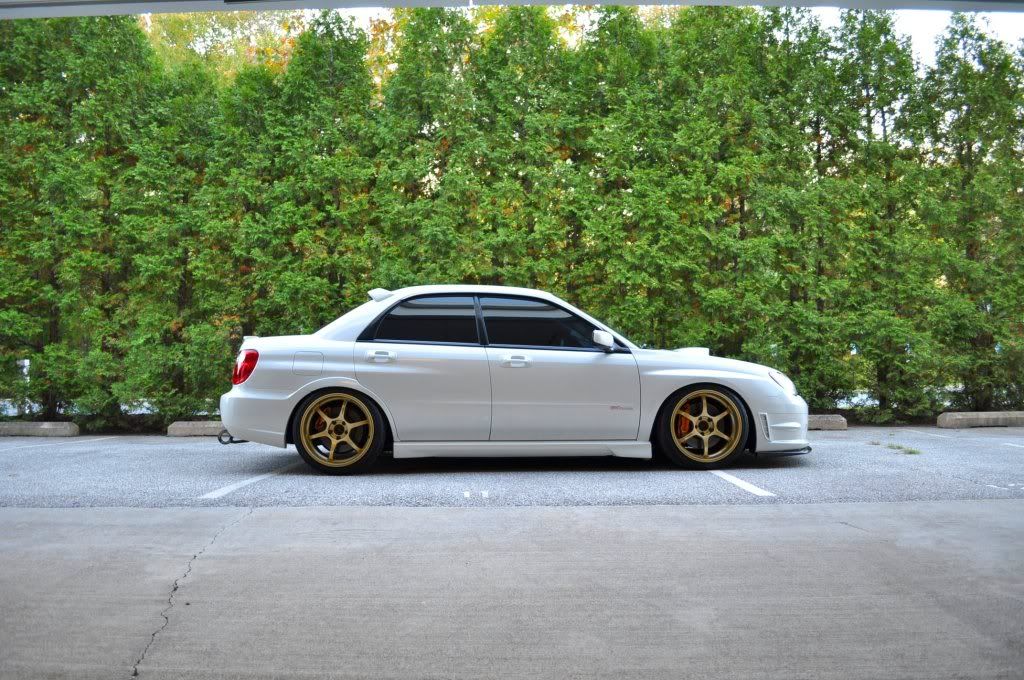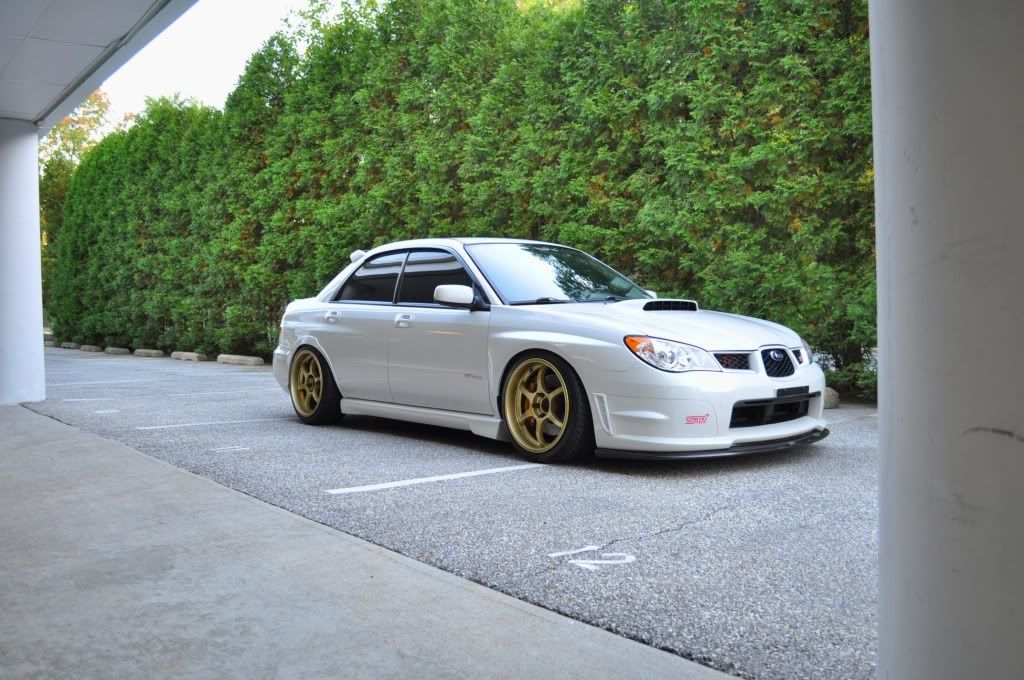 These wheels were released in March of this year and it took 6 mos before they showed up on an STi and they do look good. In March I asked who would be the first to be running the RG-D on the blog. New Advan Wheels. RG-D, RZ-DF. We have our answer.
Khalid's offset choice and tire size aren't what you normally see on the blog, it's a little low and a little skinny but in his defense he went about making this setup work correctly. He found out what needed to be done to fit the new wheels and he was prepared to do it. These days there are far too many people blindly buying a set of wheels then asking for help, it's refreshing to see someone more than willing to make their setup work.
Here's to hoping his next set of tires will be a little wider and grippier!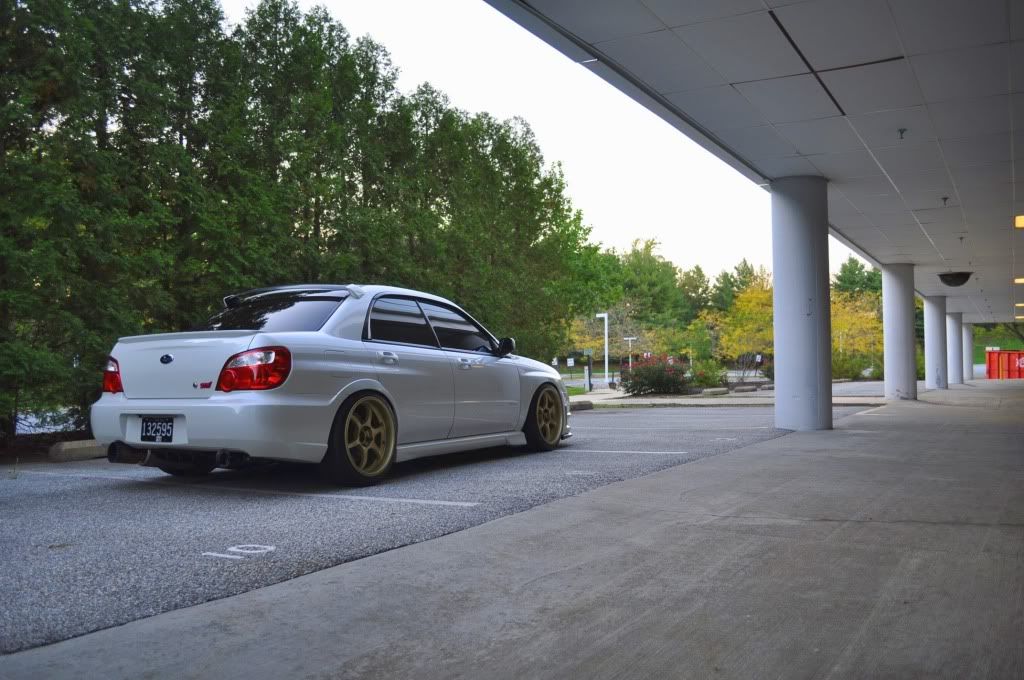 Looking good Khalid.
Mod List/Specs:
Suspension:
Stance GR+ Coilovers with added front helper springs
Other suspension:
24mm Whiteline adjustable sways front and rear
Kartboy links front and rear
Whiteline ALK – Standard
Whiteline RCA
Camber:
2.7 degrees front
2.3 degrees rear
Khalid wanted to thank the guys at IAG Performance for their help. "JJ and Rick are two great guys who treat their customers right and have always done spectacular work for me." – Khalid
-T3h_clap