Want to run an aggressive GTR Face setup on your Impreza?
It isn't impossible, you just need to be willing to do the modifications necessary to make it work.
Perfect example of someone willing to do what it takes is Bill (Aka. IStoSTi, CarbonIS, and a few others I don't know).
Bill contacted me asking "what would it take for me to run this?"
I informed Bill of what he would have to do. Generally when I reply to questions like these people run away or ask if I'm serious, not Bill. Bill asked for more details. Crazy guy I tell ya.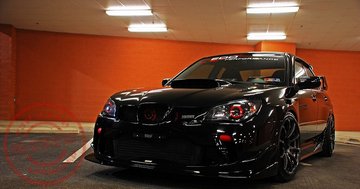 This setup he was talking about was an 18×9 +29mm Advan RS with the coveted GTR face.
Continue reading Want to be Aggressive? Are you willing to do what it takes? →