Tag Archives: 18×10 +30mm Advan RZ
Logan's GR STI was voted the Top Scoob in Nasioc's world famous Top Scoob poll. Shortly you'll see why if you don't already know. It's rarely easy to modify a Subaru, Logan's GR STI is no different. It took time, dedication and a very thought out modification path. Logan stuck with it and is now driving around in a Top Scoob.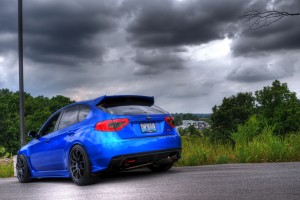 I've got the current Top Scoob himself Logan here to chit chat about his setup a little. This car looks amazing. skip the small talk, here is Top Scoob Logan's GR Subaru Impreza WRX STI with 18×10 Advan RZ's.
Continue reading Logan's Top Scoob Winning GR STi w/ 18×10's! →