I'm sitting at work today thinking about how I should figure out how to solve my EGT issues and I get the following picture in a text message…
Yeah, that's what I said. "WTF a BRZ? AWESOME!! GET ME MORE PICS NOW! please". My Co-worker had no idea what he was looking at, but he had the right frame of mind to take more photos and send them to me. Mind you he's no pro photographer, but he did get to see a BRZ up close and personal. I'm still waiting to talk to him to see how it sounded.
Sure the taillights aren't for everyone, but I can't see them from the driver's seat!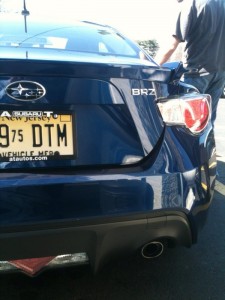 Just look at that nose, aggressive, yet subtle. The length of the hood is good, the front overhang of the bumper is good. The wheels will look great stacked in a corner of my storage unit…..haha.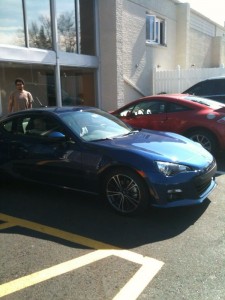 So, what does everyone think? After seeing some real world unmarketedup photos I really like this thing. It shows great potential and I have a feeling it's going to be a blast to drive.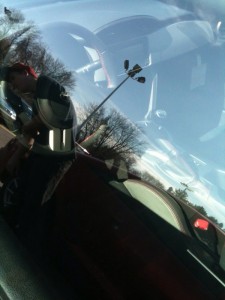 I'm still torn on what to do for wheels/tires, I realize the latest craze is to go big. I'm not sure if big is the right answer for the BRZ. I think a quality 17×9 that's super light with a grippy 245 is going to be the ticket. Maybe some CE28Ns or an RE30. Hmmm. I like RE30s.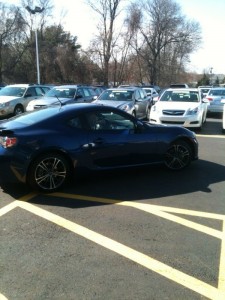 Of course the downside of the BRZ is the 5×100 hubs, but with this thing hitting the streets of Japan in both Toyota and Subaru trim the Japanese wheel manufactures are taking notice. Rays has already released two different 5×100 models that will be in the 17×9.5 and 18×9.5 +40-+45mm range. This isn't only killer news for the BRZ it's also killer news for the 5×100 WRX people from 2002 all the way to the new 2012s!!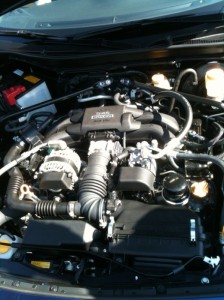 I'm excited to see how this little 2.0ltr NA boxer runs. I know it's no 300 hp STI, but I bet it's fun to drive.
I know the looks aren't everyone's ticket but there is something about a sub 2700 lb rear wheel drive Subaru with a lower center of gravity then some high dollar race cars that gets my cone dodging autox loving blood moving!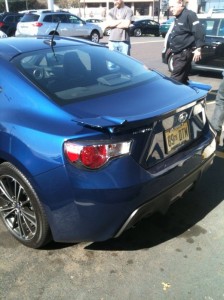 Any readers already put down a deposit? I know a few people are looking to campaign these bad boys for SCCA STR (if that's where it lands) and I can't wait to follow them through their build and their racing season!! Good luck Bill!!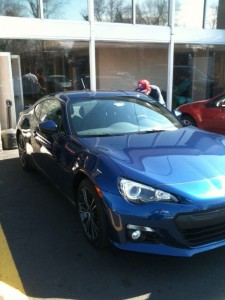 What do you guys think? RE30, CE28N, TE37 SuperLap? Or something totally different?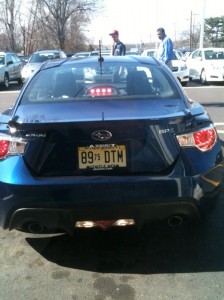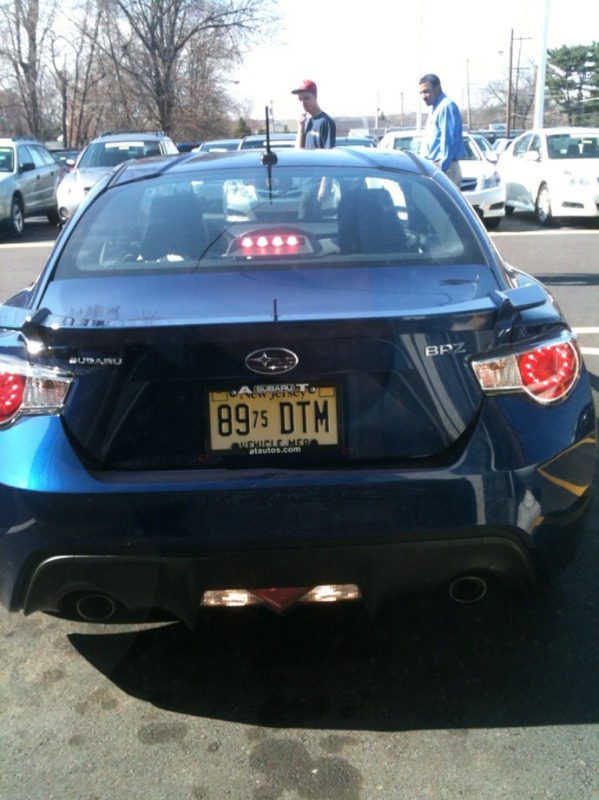 The car needs an exhaust though, something to really showcase that subie engine. I can't wait till we start seeing these on the roads and in the hands of tuners.
If anyone gets more first hand photos of the BRZ don't hesitate to send them over!!
Damn this thing looks good.
Thank you Nick S. for the photos, next time tell me where you are I'll be there in 20.
-T3h_Clap