Ever wanted to see 18x10s on a stock body Subaru Impreza WRX STi?
I have.
18×10 RPF1s are freaking amazing. The guys over at TopSpeed managed to wedge a set of them along with some 285 tires under the fenders of their red 2008 Subaru Impreza WRX STi.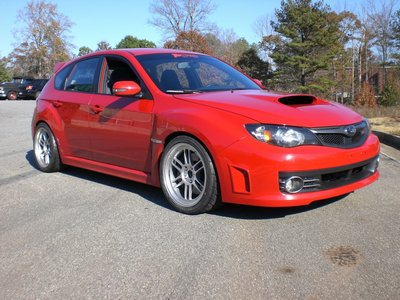 TopSpeed has a few cars with 18×10 RPF1s. It was only a matter of time before they swapped a set from their crazy Flared TimeAttack GC for a test fit. Now it looks like they bought their new 08 its own pair of 18×10 RPF1s.
This setup with -3.0 front and -1.8 rear camber with stiff 8k/10k coilovers isn't for the average street driver, but damn does it look amazing. Can't wait to see this car at this years One Lap of America.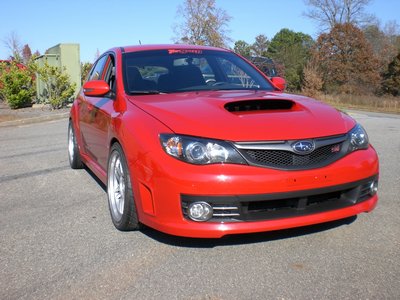 The wheels/tires are 18×10 +38mm RPF1s with 285/30/18 Advan AD07s.
With a good fender roll and some stiff coilovers the new GR chassis Subaru Impreza STi is able to squeeze some nice rubber.
Hopefully we'll be able to get a more detailed article on both of the TopSpeed cars in the future.
Damn those wheels look awesome.