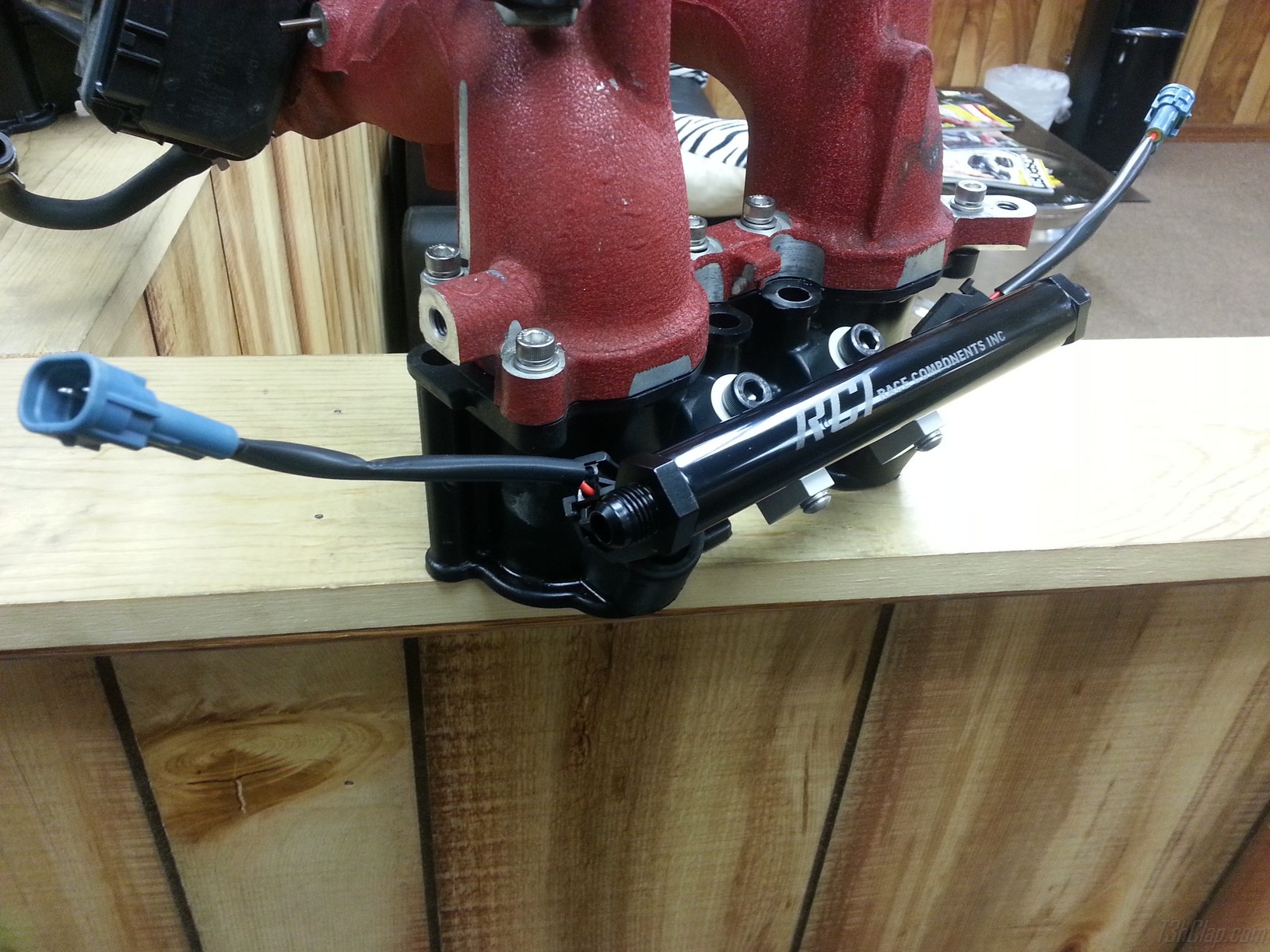 Good news everyone!
The T3hClap.com STi has engine mods! Quick history: The only engine mods on the car up until recently were an APS R1 3″ Turbo Back, K&N air filter and Cobb AP1 Protune. The car has been on the same parts and tune since 2007.
It was time for some goodies. What spurred this sudden addition of engine mods? Three words. Turn In Concepts. TiC released the now infamous Motive Autowerks composite TGV risers, I had to jump on the Group Buy.
With the MAW TGV risers being Top Feed I had a challenge, convert my side feed 2005 Subaru Impreza WRX STi to top feed injectors and rails. Luckily I met Matt and Scott at RevWorks a few weeks after I put my deposit on the TGV risers.
Scott at RevWorks had a project up his sleeves he was working on, a RevWorks complete top feed fuel rail kit.
Keep reading click the more

The RevWorks kit would be available in multiple configurations, including one perfect for my setup. Not only did Scott have this up his sleeve, they were going to have a couple prototype systems ready just in time for the start of the 2013 Autox Season. It's safe to say my mind was made up and I was pumped.
While RevWorks was tearing into the STi to install the TGVs, Fuel Rails, Lines, Injectors and FPR I figured it'd be smart to throw in a few other parts as well.
Turn In Concepts was doing a special on the Motive Autowerks 3 Port EBCS and Deatschwerks DW200 when part of the MAW Composite TGV Group buy. RevWorks source the intake mods including a Cobb Short Ram Intake, Cobb Intake Box, and AVO Turbo Inlet. Killer B Motorsport delivered with their famous High Capacity Oil Pan, Ultimate Pickup, and Baffle. After talking with Matt at RevWorks we decided to go with a custom open source tune from Mike @ MTuned.
We dropped the STi off at RevWorks with a trunk full of parts. During the build Matt sent some in progress pics.
Once the STi gets a full proper detail there will be a photo shoot until then enjoy these.
Lets recap.
Part – Manufacture/Specifc Item – Vendor
Intake – Cobb short ram w/ box – RevWorks
Turbo Inlet – AVO (red) – RevWorks
TGV Risers – Motive AutoWerks – Turn In Concepts
Fuel Pump – Deatschwerks DW200 – Turn In Concepts
Electronic Boost Control Solenoid – Motive AutoWerks – Turn In Concepts
Fuel Rail Kit – RevWorks – RevWorks
Injectors – RCI – RevWorks
Oil Pan – Killer B Motorsport High Performance Oil Pan – Killer B Motorsport
Oil Pickup – Killer B Motorsport Ultimate Pickup – Killer B Motorsport
Oil Baffle/Windage – Killer B Motorsport High Performance Windage Tray – Killer B Motorsport
With these new mods the STi will be ready for the 2013 race season, including a couple small course HPDEs hopefully!!
See you at the driver's meeting.
-T3h_Clap