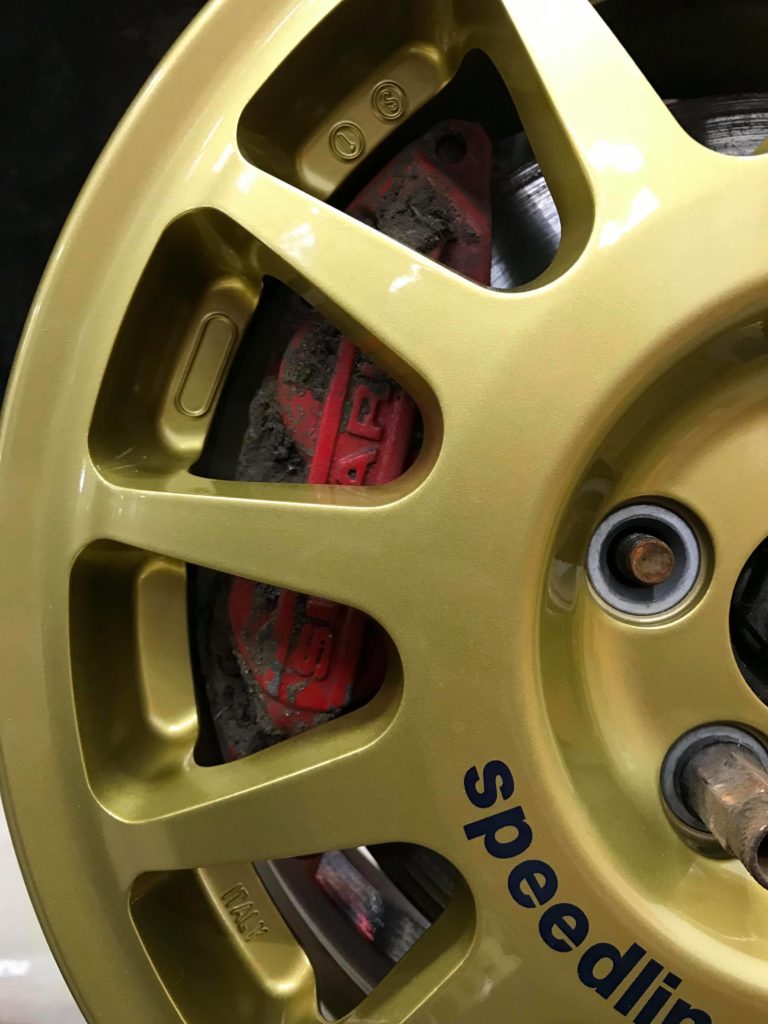 Local RallyX driver Eric was hunting for a narrow 15″ wheel to run his Rally SG 185 15″ tires. The Speedline Corse Racing2000 in 15×6 +50mm offset fit the bill. Unfortunately it was a challenge to find confirmation of clearances. He ordered the wheels from Canada.
We will get a weight and final mounted photos soon. Below you'll find more photos of the wheels mounted and their clearances.
Eric has multiple sets of wheels/tires he uses for RallyX events. We will be doing a feature on Eric and his car in the future.
Enjoy!
-T3h_Clap