In stock form the Subaru Impreza WRX STi is no slouch in the suspension department. This doesn't mean it can't be better, but how far do you go?
Lowering springs that limit the performance and wheel/tire selection or kidney bruising coilovers?
There is a proper middle ground to setting up an STi that is still competitive at the Autox.
Karlton has found that middle ground, the middle ground also happens to include a few sets of 9.5″ wheels!!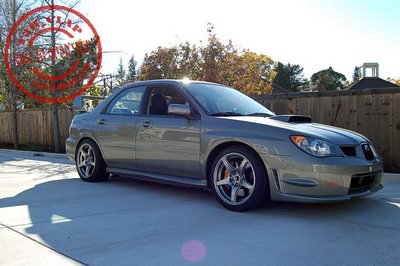 Karlton bought this STi in November of 2005, and after about 500 miles and its first oil change, Karlton took it to its first autocross.
Karlton planned on not modifying this car at all and just running it for fun in A Stock. (We all know how this story pans out)