Yesterday I swung by my local Subaru Dealership to take a look at the new 2008 Subaru Impreza WRX STi which they had sitting outside.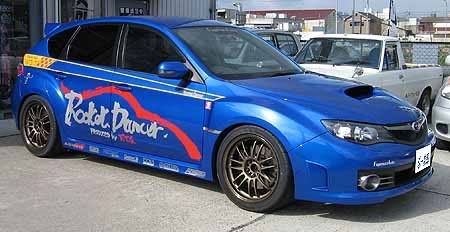 First impressions are "Whoa, you grew" and "Yes please".
The car as a whole appears larger than the earlier years.
As a good wheel whore the first thing I check was the rear Fender lip.