Building a streetable BSP car isn't too hard. You just have to make sacrifices. Sacrifices to Driveability, and Ultimate BSP Preparation.
1.) How much blood do I want in my urine? 10k/8k or 14k/12k?
2.) NVH "WHAT? I Can't hear you"
3.) How am I supposed to fit 17x10s and 275s in my backseat!? 😀
Is it possible to build a BSP car without these sacrifices? yes, but you give up speed and leave time on the course where ever tenth counts.
I figured it was time to do a little article on my own car, T3h_Clap.
Built for BSP Autox Competition and Daily Driven in the wonderful state of Florida.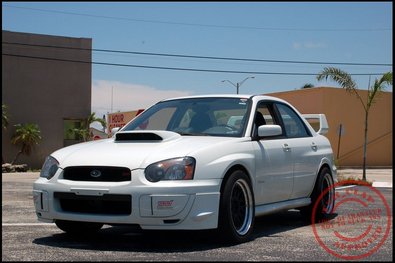 Honestly, the sacrifices aren't that bad.
sure the exhaust is loud (APS 3″)
The Coilovers are noisy and stiff as hell (Zeal Function V6s)
But it's worth it, the amount of Grip this little MY05 Subaru Impreza WRX STi has is amazing.
For a truly competitive BSP Subaru one NEEDS to be running at least 17x10s and 275 tires. These are the minimum. Winning Locally on a set of 8.5″ wheels with 245 tires doesn't mean you can hang on a National Level. Of course National Level requires a driver who can hang as well, (that's where I fail haha).
It took awhile to find a Setup that I liked.
1st it was STi Pink springs
2nd it was the Breakfast Blend (STi Pink Front Springs, PDE Front Camber plates, STi Pink Wagon Rear Springs)
3rd it was KW V3s with PDE front camber plates
4th it was the Current Zeal Function V6s with 10k/8k springs and camber plates front and rear.
All four of the setups have their ups and downs.
Pinks were great daily, but were too low and soft for big rubber.
Breakfast Blend was amazing daily, great for big rubber, but lacked the stiffness.
KW V3s amazing on the street, stiff enough for big rubber, great adjustability, but lacked the stiffness I wanted.
Zeals Stiff for sure, great adjustability but lack the ideal amount of Droop Travel.
For wheels I ended up running a set of 17×10 CCW Classics custom made with enough pad height and the Proper Disk to not require spacers to clear brembos.
The Suspension Setup that was needed to make the AutoX only 17×10 CCWs and 275/40/17 V710s to fit was as follows.
Ride height: ~14.25″ front and ~14″ rear (corner balanced so it's not exactly that).
Camber: -2.9 Front and -1.7 Rear
Camber Plate/Bolt Trick: Rear camber plates full negative, with camber bolts in the rear set to positive to achieve final -1.7 Rear camber number. This "trick" gives added clearance between the rear strut and tire allowing me to run a higher offset then normally possible with 17x10s and 275s.
Body Modifications: to allow 17x10s were simple, just had to "push" the lower corner of the front bumper outward. Due to the 10″ wide wheels the 275/40/17 V710s were now hitting the lower corner of the front bumper when the wheel was turned. 275/40/17 V710s on smaller wheels don't hit the bumper (although it's close).
The Car will be under going some Interior and Exterior Changes over the coming year, but the rest of the car "should" stay as is as long as I don't get Antsy or the Real Owner of the CCWs doesn't ask for them back 🙂 (thanks for letting me borrow the Wheels Rich!).
The Rest of the Important Mods on the car are pretty standard for BSP.
APS 3″ Turbo Back
APv1 ProTune by Jarrad of PDX Tuning (93 and VP110 maps) 306whp/331wtq on 110 on the JapTrix Dyno in West Palm Beach.
Whiteline Anti Sway Bars front and rear (24/26 front 20/24 rear)
Ingalls rear camber bolts
ARP Long Wheel Studs
The Street Setup:
Only difference for the street setup is the 93 Octane pump gas map and the wheels.
The wheels of choice are a set of 18×8.5 +45mm gramLight 57Maximums in White (First Set in the States installed 6/1/2006).
The tires of choice are a set of 265/35/18 Hankook RS2s.
As always at T3hClap.com we're looking for sponsors to help us get out to more events and upgrade the car further. Any donations or sponsors don't hesitate to shoot me an Email. 🙂
Photos:
Slideshow on abbyjons.smugmug.com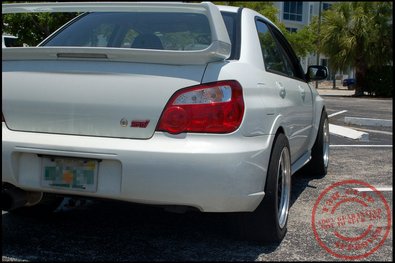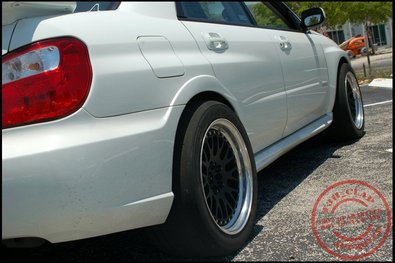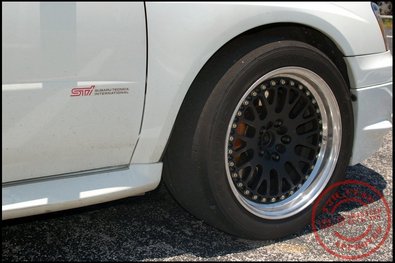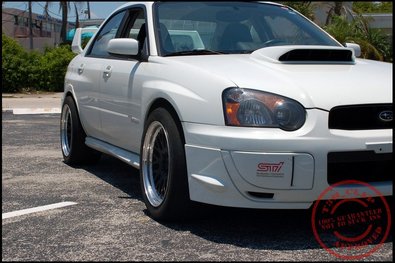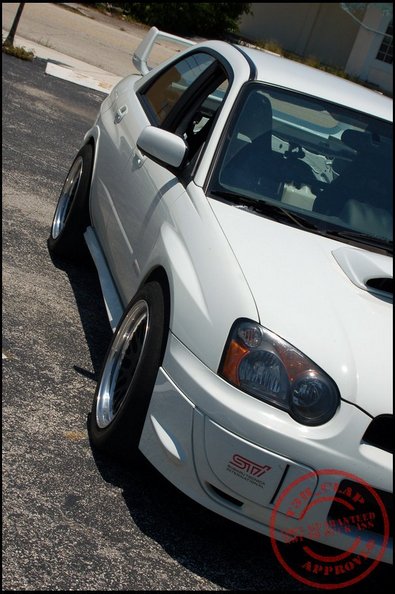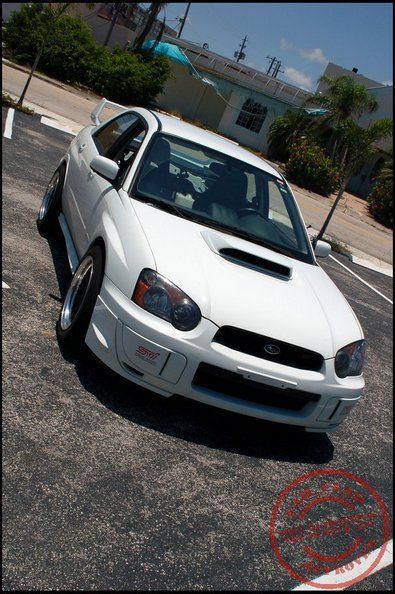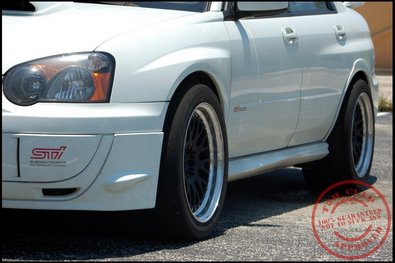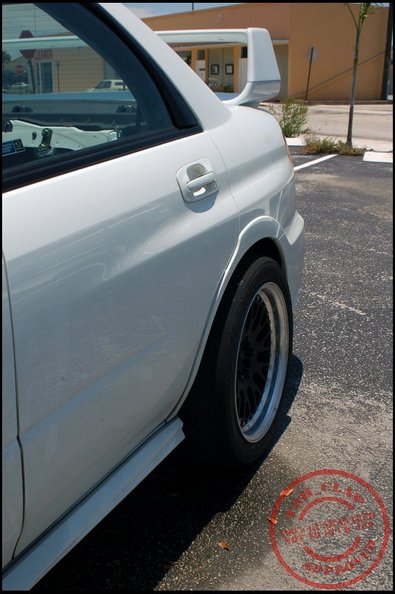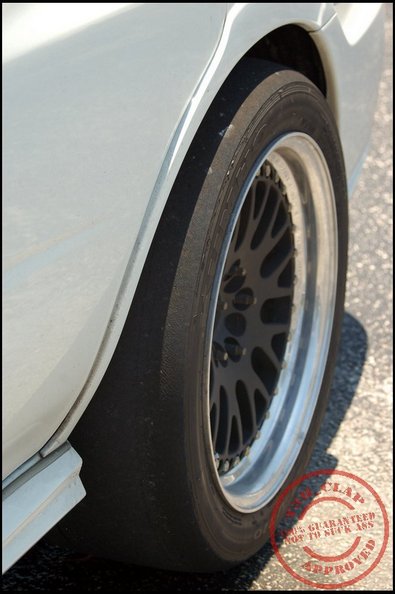 [ad#HalfBanner]